EXCLUSIVE UPDATE
Kangana Ranaut's highly anticipated aerial action film Tejas finally gets a release date.
'Tejas' is gearing up for a theatrical release. As we all know that Ms. Ranaut already had completed all the shooting and wrapped the patch work for the film last year itself. Later, the film gone into its Post Production stage which took more than a year. Now the film is all set to hit the theatre.
Kangana Ranaut unveiled new stills from her upcoming film Tejas. She has also announced the release date of the film. It will hit theatres on October 20th, this year. Kangana is seen wearing Indian Airforce unform in new stills from Tejas. The Film has been in the making since 2020, then, the film gone into its post-production stage and will now release in October 20th. Kangana plays Tejas Gill, an Air Force pilot in the film and is seen in uniform in the new stills. Check Out New Stills Here!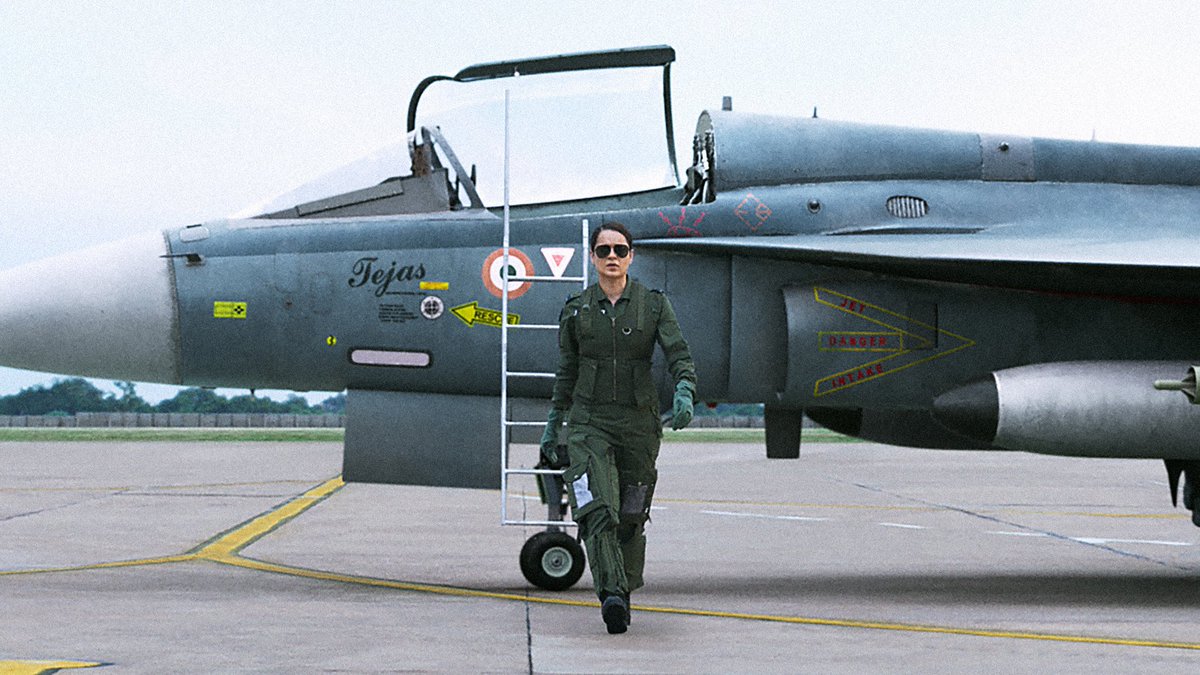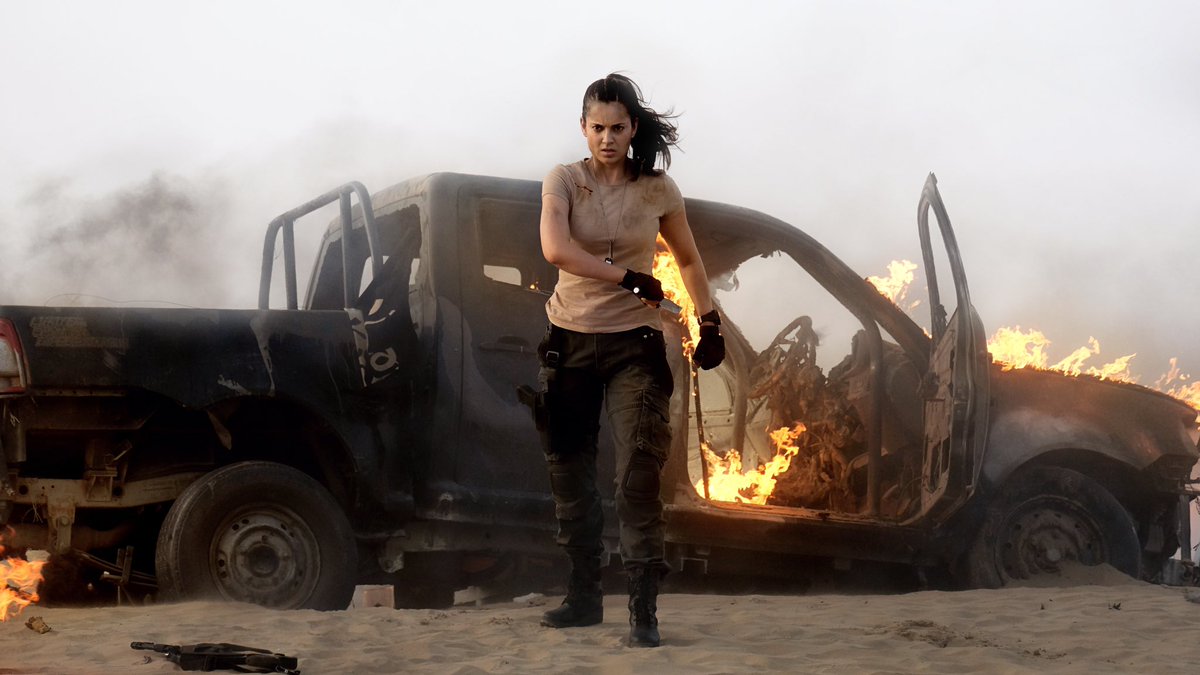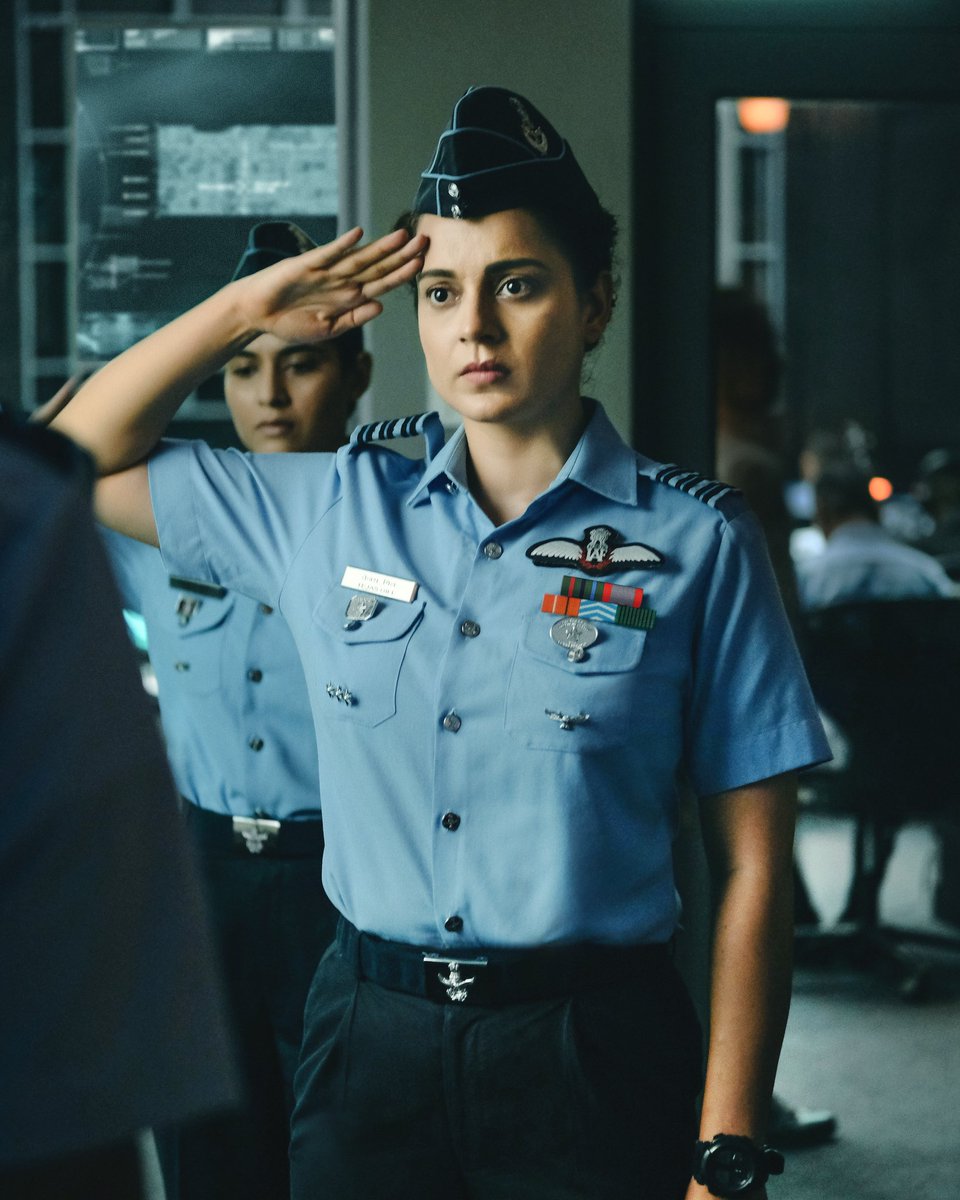 3/4
The first still showcases her walking out of a Tejas, a multi-role combat aircraft. Another shows her in the middle of an action scene with a burning jeep in the background, which Kangana shot in Rajasthan Desert.
Get ready for an adrenaline filled adventure! #Tejas, starring @KanganaTeam is ready to take off on 20th October in a cinema near you! 🇮🇳 ✈️ @sarveshmewara1 @varunmitra19 @anshul14chauhan @RonnieScrewvala #RSVPMovies pic.twitter.com/mdpKKTF6Ez

— RSVP (@RSVPMovies) July 5, 2023
Tejas Producer "Ronnie Screwvala is confident that his production, Tejas, will be a treat for the audience. It celebrates the Indian Airforce like never before and will be a theatrical release," as per trade source the Tejas team is considering several release date options in the window from July to September this year, as revealed by the source earlier!
Kangana Ranaut on Instagram -
Kangana took to her Instagram Stories to share a close up of her look in unform, complete with the garrison cap. She captioned one of the stills as "India's first aerial action movie is here". She also shared a still which showed several Tejas aircrafts in the frame.
Kangana Ranaut statement on Tejas Release —
" I've always wanted to play a soldier and have been fascinated with the Armed Forces since childhood. I've never held back my emotions for our jawans and spoken openly about how strongly I feel about their heroism. They keep our country secure and our people safe. So, I'm very happy to be doing this film. Being in uniform will be one of the biggest highlights of my life " — Source
Producer Ronnie Screwvala had told in a Mumbai Mirror interview in the same year, "Tejas is not a sequel to Uri, because that was a true story and this isn't. But it is on the same lines and on the same scale."
Tejas Starring Kangana Ranaut is set against the backdrop of a landmark event in 2016 when the Indian Air Force became the country's first defence force to induct women into combat roles, the courageous journey of an Indian Air Force pilot.
This is the first time Kangana Ranaut playing the role of Indian Soldier. Kangana plays an Airforce Fighter Pilot in Tejas. The film will feature a story that is meant to inspire and make one feel proud of our brave soldiers as they face a number of challenges to keep our country safe.
Tejas which will honour our brave hearts in the armed forces is written and directed by Sarvesh Mewara. Produced by Ronnie Screwvala's RSVP Production.
Meanwhile, Kangana Ranaut is gearing up of her much awaited horror drama Chandramukhi 2,which also stars Raghava Lawrence alongside her. The film is all set to release Next month in September on Ganesh Chaturthi.